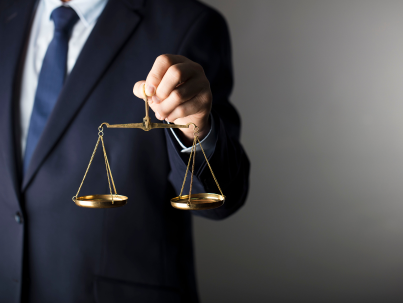 In Los Angeles, law enforcement treats allegations of child molestation with the highest level of concern. If you're being investigated for or charged with molesting a child, you need help from an attorney with experience handling these highly sensitive cases. Without support from a child molestation defense attorney, there is a strong chance you could go to prison, have your reputation destroyed, and face other harsh penalties.
At the Law Offices of Justin E. Sterling, we will protect your reputation and rights in the face of intense police scrutiny. Here's what you need to know about California's molestation laws and how our LA child molestation defense lawyer can help with your case.
California Child Molestation Laws
California's primary law concerning child molestation is in Section 288 of the California Penal Code. This law says someone is guilty of a felony if a court finds that they willfully and lewdly committed any lewd or lascivious act upon any part of a child's body if the child is under 14 years old. 
Furthermore, the person who committed the lewd or lascivious act must have done so with the intent to arouse, appeal to, or gratify the "lust, passions, or sexual desire" of the child or the person who committed the act. The penalties for child molestation in California depend on the relationship between the perpetrator and the child, whether the perpetrator used force or threats to commit the act, the age difference between the perpetrator and the child, and other factors.
A separate law, Section 290 of the state Penal Code, outlines when people convicted of a child molestation crime must register with the California Sex Offender Registry. Failing to meet registration requirements is a misdemeanor offense in many instances. However, those convicted of felony sexual offenses might be guilty of a felony if they fail to register.
How a Child Molestation Defense Lawyer Can Help You Fight Sex Crime Charges
Some of the ways a child molestation defense attorney can help with your case include:
Explaining the relevant laws in your case, the potential penalties, and your legal options

Examining the authorities' case against you and looking for weak points

Suppressing evidence obtained through an illegal search

Gathering evidence from family, friends, and other sources to protect your reputation

Representing you in court hearings, including during a criminal trial 
Potential Consequences of a Child Molestation Conviction in California
The penalties for child molestation in California are severe, and a conviction can cost you dearly. Child molestation is a felony under California law, and the baseline penalty is three to eight years in prison. If a person uses force, threats, or intimidation to commit child molestation, the penalties for a conviction include up to 10 years in prison.
The consequences for child molestation do not stop at jail time, though. Anyone convicted of child molestation usually must register as a sexual offender. This can impact your job prospects, limit your housing options, and harm relationships with friends and family beyond repair. Given that simply being accused of child molestation can have disastrous consequences, you need to hire a criminal defense lawyer immediately who will do everything possible to help you avoid a conviction or get your charges reduced.   
Get Help from our Child Molestation Defense Lawyer in Los Angeles
Attorney Justin E. Sterling is a seasoned criminal defense lawyer with decades of experience representing individuals charged with crimes in Los Angeles. He has successfully defended clients accused of the most severe crimes, including child molestation and other sex offenses. To learn how we can help you, contact the Law Offices of Justin E. Sterling today for a free case review.