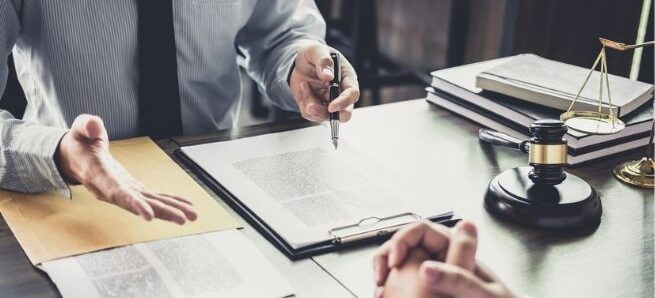 Innocent until proven guilty. That's a founding principle in the American justice system. But unfortunately, this presumption doesn't always protect citizens the way it should ― especially those accused of sexual offenses. Sex crime allegations can cause irreversible damage to your employability and social standing, even if you are later acquitted.   
The stakes are undoubtedly high when a sex crime conviction is on the line. That's why it's essential to work with an experienced California criminal defense lawyer. Talk to a Los Angeles sex offense attorney at the Law Offices of Justin E. Sterling. Our law firm has a hard-won reputation for effective representation and protects the rights and freedoms of ordinary Angelenos just like you.
If you're facing a case you can't afford to lose, get the Law Offices of Justin E. Sterling on your side. Call or contact us now for a free consultation. 
Types of Sex Crimes in California
California generally defines sex crimes as any unlawful sexual acts or forced sexual contact with another individual. The following is not a complete sex crimes list, but here are some of the most common charges:

Sexual assault

Sexual battery

Sexual abuse of a child

Lewd acts with a child

Possession or distribution of child pornography

Rape, date rape, or statutory rape

Indecent exposure

Lewd conduct

Prostitution or solicitation of a prostitute

Failure to register as a sex offender

Human trafficking
Any sex-related charge is a serious accusation with severe and life-changing consequences. If you are facing sex offense charges in California, it's best to speak with a knowledgeable sex crimes attorney who can develop a strong defense strategy on your behalf.
California Sex Crime Penalties
Sex crimes may be prosecuted as either misdemeanors or felony offenses in California. Certain crimes are also considered wobbler offenses, meaning they could result in either misdemeanor or felony charges based on the facts of the case and the court's discretion.
If you are convicted of a misdemeanor offense, you could face up to 364 days in county jail. A felony sex offense conviction is punishable by up to three years in county jail or up to life in state prison, with or without the possibility of parole.
A sex crime conviction may also come with other penalties, including steep fines and placement on the California sex offender registry.
California Sex Offender Registry
One of the most consequential penalties of any sex offense conviction in California is the requirement to register as a sex offender. 
If you are convicted of certain sex crimes in California, you must register as a sex offender with your local law enforcement agency under California Penal Code § 290. You must re-register each year and within five days of moving to any new residence in the state. If you live on campus at a state university or community college, you must also register with the campus chief of police.
In the past, California law required convicted sex offenders to register for life regardless of the severity of the offense. But as of January 1, 2021, Senate Bill 384 enacted a new three-tier registration system that only requires lifetime registration for especially serious crimes and repeat offenders. The tiers are:

Tier One

 

–

Offenders convicted of the lowest level sex offenses, such as indecent exposure. 10-year minimum registration period.

Tier Two

 

–

People convicted of more serious sex crimes, such as lewd acts with a minor under 14. Minimum 20-year registration period.

Tier Three

 

–

Repeat offenders and individuals convicted of the most severe offenses, such as rape or child trafficking. Lifetime registration. 
Removal from the sex offender registry is not automatic. You must file a petition to have your name removed at the end of your required registration period. You should also know that a California judge can order you to register as a sex offender for any crime – no matter if it is legally coded as a sex crime or not – if they have reason to believe your actions were sexually motivated.
I've Been Charged with a Sex Crime. Now What?
If you have been accused of a sexual offense in California, you need to consider how everything you say and do could impact your case. You should:

Remain calm and polite while in custody

 

–

Even if you have been wrongfully accused or the police violated your rights somehow, never resist arrest or behave rudely toward law enforcement officers. Resisting can result in separate charges even if you are cleared of any other wrongdoing.

Exercise your Fifth Amendment rights

 

–

The best way to avoid incriminating yourself is to refuse to answer any questions from the police. If an officer demands a response, politely insist that you are exercising your constitutional right to remain silent until you have a lawyer present.

Contact a sex offense lawyer immediately

 

–

Hire a respected defense attorney as soon as possible. Anything you say to your lawyer is protected by attorney-client privilege, so speak openly. Honesty will help your legal team establish a strong defense strategy. 
You may be asking yourself, "How much does a sex offender lawyer cost?" The exact amount varies, but it's safe to say hiring an attorney is significantly less expensive than the personal and financial consequences of a sex crime conviction.
Can I Avoid Getting on the Sex Offender Registry?
The first question clients accused of sex crimes usually ask is how to beat a sex offender charge ― and with good reason. Inclusion in a public sex offender registry can drastically impact your reputation, job prospects, and your ability to find housing. A skilled criminal defense attorney may be able to help you avoid registering by:
Working out a deal with the prosecution where you agree to plead guilty to a lesser crime that does not require registration

Obtaining a psychological evaluation to establish that you are not going to commit a similar offense in the future

Defending you in court and arguing persuasively for acquittal
Consequences of Failing to Register as a Sex Offender
If you must register as a sex offender and fail to do so, you could face criminal charges. A judge may issue a warrant for your arrest to ensure you address the violation. Failure to register could also make it difficult or impossible to have your name removed from the registry in the future.
How Can a Sex-Offense Lawyer Help Me?
Time is of the essence if you or someone close to you is facing sex crime charges in California. Contact the Law Offices of Justin E. Sterling today for a free and confidential consultation with an experienced sex offender lawyer in Los Angeles or surrounding areas, including Beverly Hills, Brentwood, Burbank, Century City, Los Angeles Airport, Marina Del Rey, Pasadena, Sherman Oaks, Torrance, Valencia, West Los Angeles, and Woodlands Hills.