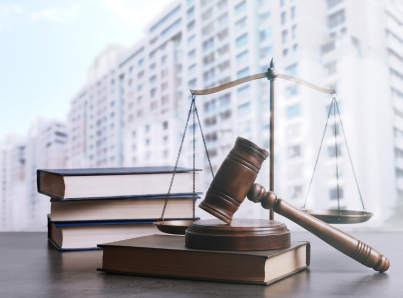 If you're reading this, chances are you're facing one of the toughest situations of your life. Being accused of a crime can be overwhelming and stressful, but every person in the United States is innocent until proven guilty. You also have the right to a criminal defense attorney. Let the Law Offices of Justin E. Sterling help protect your interests and safeguard your freedom.
Justin Sterling has over two decades of experience as an Orange County criminal defense attorney. At our award-winning firm, we believe every person is entitled to a strong defense. You can rely on Justin Sterling to leverage his knowledge and expertise to fight for the best outcome in your case. 
California courts are tough on crime, but the Law Offices of Justin E. Sterling has a track record of success in fighting for the underdog and winning. Contact us today for a free consultation. 
What Does a Criminal Defense Attorney in Orange County Do?
A criminal defense lawyer can help with every stage of the legal process. They will: 
Provide honest legal advice about your options after hearing the facts of your case 

Investigate the charges against you by reviewing police reports and other evidence

Decide on the best defense strategy for you

Negotiate with prosecutors to obtain favorable plea deals or a reduction in your charges

Present sound legal arguments in court on your behalf

Handle appeals proceedings, sentencing hearings, and post-conviction trials if necessary

Maintain strict confidentiality and uphold ethical standards throughout your case
Why Should I Hire a Criminal Defense Lawyer?
Everyone has the right to represent themselves in court, but doing so is not advisable. Simply filing court documents and requesting information can be tedious without someone to decipher the legal terminology and cut through the endless red tape. 
Hiring a private criminal defense lawyer can make a significant difference in the outcome of your case. Public defenders are dedicated professionals, but are often overworked and have limited resources to devote to each case. By contrast, private criminal defense lawyers have the time, resources, and guidance to provide you with a strong defense and champion your interests. 
Questions to Ask a Prospective Criminal Defense Attorney in Orange County
The best way to find the right criminal defense lawyer is to ask thorough questions during your initial consultation. Ask: 
What is your experience handling cases similar to mine?

How many cases have you taken to trial?

What is your track record of success in defending clients against the charges I am facing?

What is your approach to building a defense strategy?

How will you keep me informed about the progress of my case?

What are the potential outcomes for my case, and how will you get the best possible results?

What are your fees, and what do they include?

How will you communicate with me, and what is your availability if I have questions?

Can you provide references or testimonials from previous clients?
Get Help from Our Orange County Criminal Defense Attorney
If you are facing criminal charges in Orange County, time is of the essence. Contact the Law Offices of Justin E. Sterling today for a free consultation.