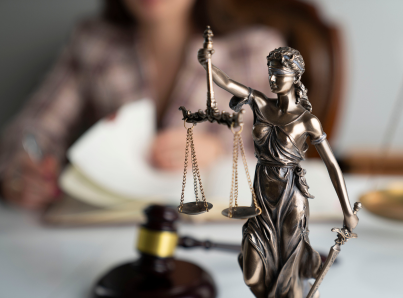 Few things in life compare to the fear people experience when accused of a crime in California. Even seemingly minor offenses can have harsh consequences, and defendants often feel the system is stacked against them. If you're facing criminal charges in Norwalk, the smartest thing you can do is to hire a tough criminal defense lawyer immediately.
At the Law Offices of Justin E. Sterling, we understand what you're up against. Led by award-winning attorney Justin Sterling, our criminal defense law firm provides fierce legal representation to clients in state and federal courts. We will ensure your rights are upheld and you get fair treatment no matter what charges you face. Call us today or visit our contact page for a free consultation with a Norwalk criminal defense attorney.
Tough Criminal Defense Lawyer Protecting Your Rights
With more than two decades of criminal trial experience and a history of obtaining favorable results in cases ranging from complex murder trials to misdemeanor offenses, the Law Offices of Justin E. Sterling is a top criminal defense law firm in Norwalk, CA. Types of cases we handle include:
Assault and battery charges

Sex crimes

Homicide and other violent crimes

Robbery, theft, and burglary cases

DUI and other traffic offenses

Expungements
Tips for Selecting a Criminal Defense Lawyer in Norwalk
Choosing who represents you in a criminal case is one of the most important decisions you'll ever make. Here are a few tips for selecting a qualified defense attorney:
Look for experience – Choose a lawyer with a strong background in criminal defense. It's best if the firm handles criminal defense exclusively. 
Check their track record –

Look for a lawyer with a history of successful outcomes in cases like yours.

Schedule a consultation –

Meet with potential lawyers to discuss your case and evaluate whether they're the right fit for you.

Communication –

Your attorney should be easy to reach, attentive to your needs, and able to explain complex legal matters in a way you can understand.

Trust your gut –

You'll be working closely with your attorney, so it's crucial to feel comfortable and confident in their abilities. If you don't trust them, choose someone else. 
What to Do After an Arrest in Norwalk
Your actions immediately after an arrest can significantly affect your case's outcome. Follow these tips to protect yourself:

Remain calm –

Panicking or acting aggressively may escalate the situation and make things worse.
Exercise your right to remain silent –

Don't provide any information or answer questions without a lawyer present.
Ask for a lawyer –

Request to speak with a criminal defense attorney as soon as possible.
Document the details –

Write down everything you remember about the alleged offense, including the names of officers, witnesses, or other relevant information.
Be cautious with social media –

Avoid discussing your case online. The prosecution could use your comments against you in court.
Get Help from Our Criminal Defense Attorney in Norwalk, California
If you're facing criminal charges in Norwalk, a criminal defense attorney from The Law Offices of Justin E. Sterling is ready to protect your rights and help you navigate this challenging time. Contact us immediately for a confidential and free consultation.