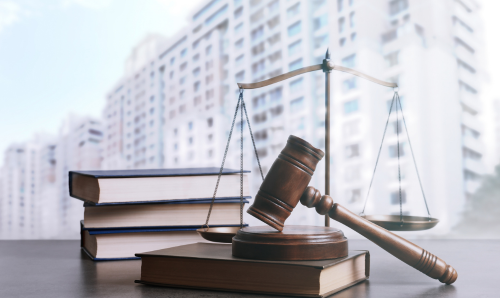 If you've been arrested or charged with a criminal offense in Long Beach, California, you might feel like your life is crashing down. At the Law Offices of Justin E. Sterling, we understand what you're going through. Our law firm has provided hard-hitting and aggressive legal representation to people throughout Southern California for over two decades. 
Experienced Long Beach criminal defense lawyer Justin E. Sterling is a former trial attorney in the Los Angeles Public Defender's Office. He has represented clients facing charges ranging from simple misdemeanors to complex murder cases. You need that kind of experience on your side right now. Contact us immediately for a free consultation. 
Types of Criminal Cases Handled by Our Defense Attorney in Long Beach
At the Law Offices of Justin E. Sterling, we successfully represent clients charged with a wide range of offenses, including:
Sex crimes

Weapons charges

Drug offenses

Homicide

Violent crimes

Civil rights

White collar crimes

Robbery, theft, and burglary
Consequences of a Criminal Conviction
A criminal conviction in Long Beach can have far-reaching consequences. You may already know the potential punishments could include imprisonment, significant fines, or both. However, many defendants underestimate all the repercussions that may accompany a conviction. Other possible penalties include: 
Community service

Probation

Loss of driving privileges

Registration on state sex offender lists

Increased insurance premiums

Challenges securing employment

Limited educational opportunities

Difficulties finding housing or securing loans

Deterioration of personal or professional relationships
Many of these consequences linger for months or even years after a conviction— even after you have paid your debt to society and are attempting to get back on your feet. The best way to protect yourself and your future is to hire a trusted Long Beach criminal defense attorney.
Advantages of Hiring an Experienced Long Beach Criminal Defense Lawyer
The biggest advantage of getting help from a proven Long Beach criminal defense attorney is the comprehensive legal knowledge they bring to the table. You should never attempt to navigate the criminal justice system alone. You should also never discuss your situation with law enforcement alone. If you're facing charges, you need a capable defense attorney to ensure your rights are upheld from Day One.
At the Law Offices of Justin E. Sterling, we are serious about fighting for our clients. When you come to us for help, we will take the time to review your situation and build a compelling defense strategy that suits your needs. We understand what's at stake. That's why we offer honest legal advice and outstanding advocacy.
Facing Charges? Get a Free Consultation with a Long Beach Criminal Defense Attorney Today
Don't let fear and uncertainty overwhelm you right now. Fight back with the help of a relentless Long Beach defense attorney from the Law Offices of Justin E. Sterling. Contact us today for a free case review.