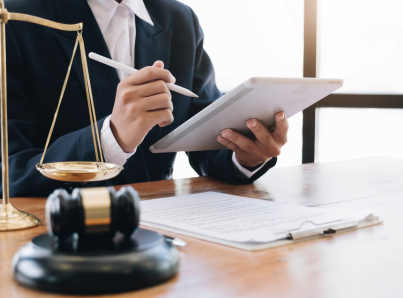 You need a strong legal ally to defend your rights after being charged with a crime in Inglewood, CA. The Law Offices of Justin E. Sterling has over 20 years of experience handling complex and high-profile criminal cases in the Los Angeles area. No matter whether your case is a complex murder case or a first-time misdemeanor offense, you can count on Justin Sterling to push for results that make a difference in your life. 
Contact us today to schedule a free consultation with a criminal defense lawyer in Inglewood. 
Cases Handled by Our Inglewood Criminal Defense Lawyer
Our Inglewood criminal defense attorney has extensive experience in handling various types of cases, including:
Robbery

Burglary

Domestic violence

Felonies

Misdemeanors

Homicide

Violent crime

White collar crime

Three Strikes cases

Traffic offenses

Vandalism

Clean Slate Project

Alternative sentencing

Civil Rights and police misconduct
The Advantages of Hiring an Experienced Inglewood Criminal Defense Attorney
If you face criminal charges, do not fight the system alone. Prosecutors have the full force of the state on their side, and they will do everything they can to secure a conviction.
An experienced Inglewood criminal defense attorney can make a significant difference in the outcome of your case. The Law Offices of Justin E. Sterling has longtime experience working within the California criminal justice system and will fight aggressively for the best possible outcome. With our comprehensive criminal defense approach, we work to expose weaknesses in the prosecution's case and develop a tailored strategy to combat the charges against you.
Why Choose the Law Offices of Justin E. Sterling?
Our firm stands apart from the rest for several reasons:
Genuine commitment –

We genuinely love what we do and believe in the presumption of innocence. We commit to you and your cause, taking every step necessary to fight for the best possible outcome.

Comprehensive representation –

Our firm offers representation in all criminal matters. We approach each case focused on developing a custom legal strategy based on the unique circumstances of your case. 

Honest and effective legal advice –

We strive to bring integrity to our field while achieving excellence for our clients. Our practice is committed to straightforward advice and outstanding advocacy.

History of favorable results –

Our firm has a longstanding reputation for winning at trial and negotiating favorable plea deals and charge reductions when it's in our client's best interest.

Civil rights advocacy –

We are a sought-after plaintiff's rights law firm for high-profile civil rights cases. We represent victims of police abuse and misconduct with discretion and professionalism.
Schedule a Free Consultation with a Criminal Defense Lawyer in Inglewood
When you need a criminal defense lawyer in Inglewood, you can count on the Law Offices of Justin E. Sterling to help. We understand your challenges and are committed to being a positive force in your life. We'll stand by you during the dark times and help you emerge stronger on the other side. Call or contact us immediately for a free consultation with an Inglewood criminal defense attorney.